Orders placed from February 15-25 will be processed on the 26th.
Pedidos hechos del 15-25 de febrero serán procesados el día 26.
Biblia Vinilo / Vinyl Bible
07Valera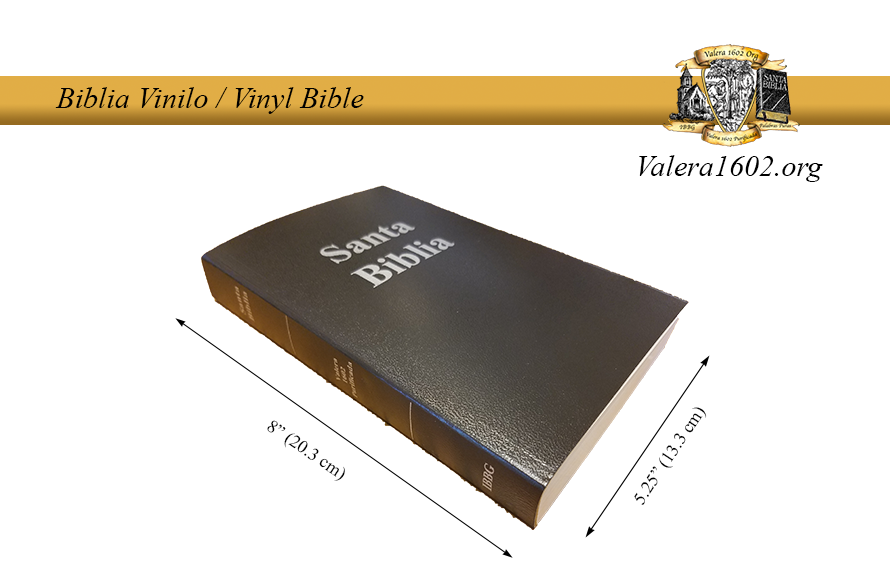 BIBLIA VINILO (Español)
Portada negra de vinilo
1504 páginas, 20.3 x 13.3 cm.
Tamaño de Letra: 9.8
VINYL BIBLE (Spanish)
Vinyl black cover
1504 pages, 8" x 5.25"
Font Size: 9.8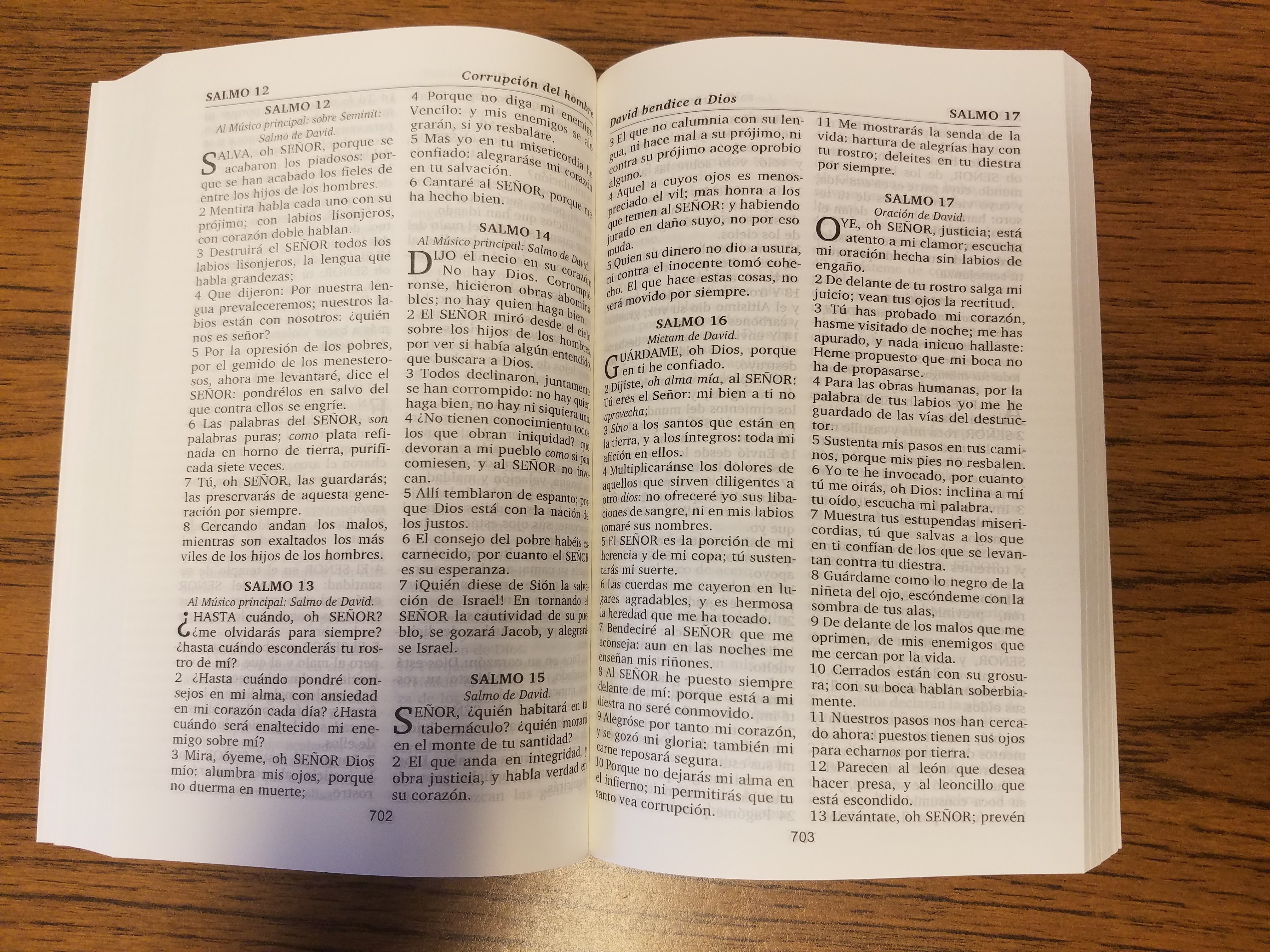 Use la tienda para pedidos internacionales (costos en dólares americanos).
Para pedidos de México, visite www.MaravillosaGracia.com/tienda
Para pedidos de Guatemala o Perú, escriba a info@valera1602.org.