Pedidos hechos del 12-22 de octubre serán procesados el 23 de octubre (gracias por su paciencia). / Orders placed October 12-22 will be processed on October 23 (thanks for your patience).
Letra Grande / Large Print
11Valera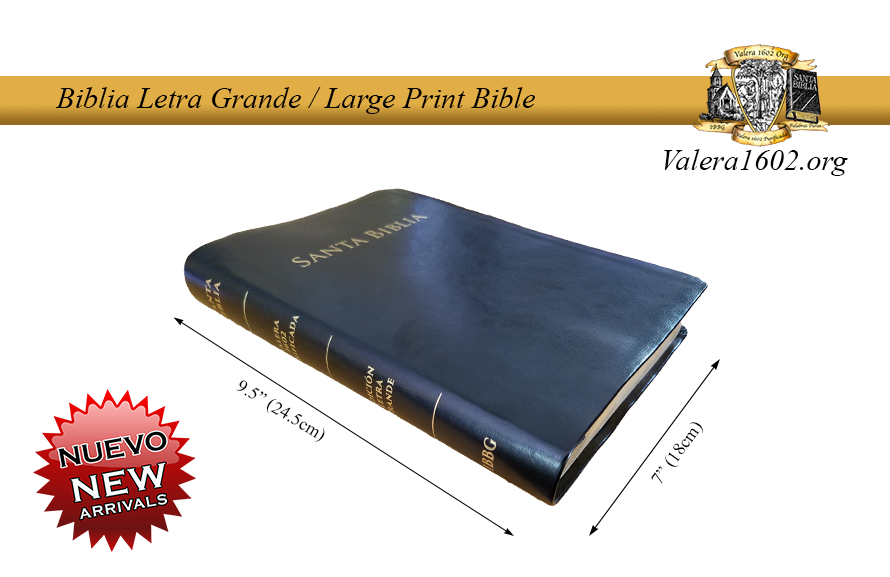 Letra Grande


Valera 1602 Purificada

Cuero Imitación (negro)

Palabras de Cristo en rojo

Canto dorado

Lazo negro

1504 páginas, 24.5 x 18 cm.

Tamaño de Letra: 14

Large Print


Valera 1602 Purified


Imitation Cowhide (Black)

Words of Christ in red

Golden edges

Black ribbon

1504 pages, 9.5" x 7"

Font Size: 14
Disponible en Noviembre:Back in stock in November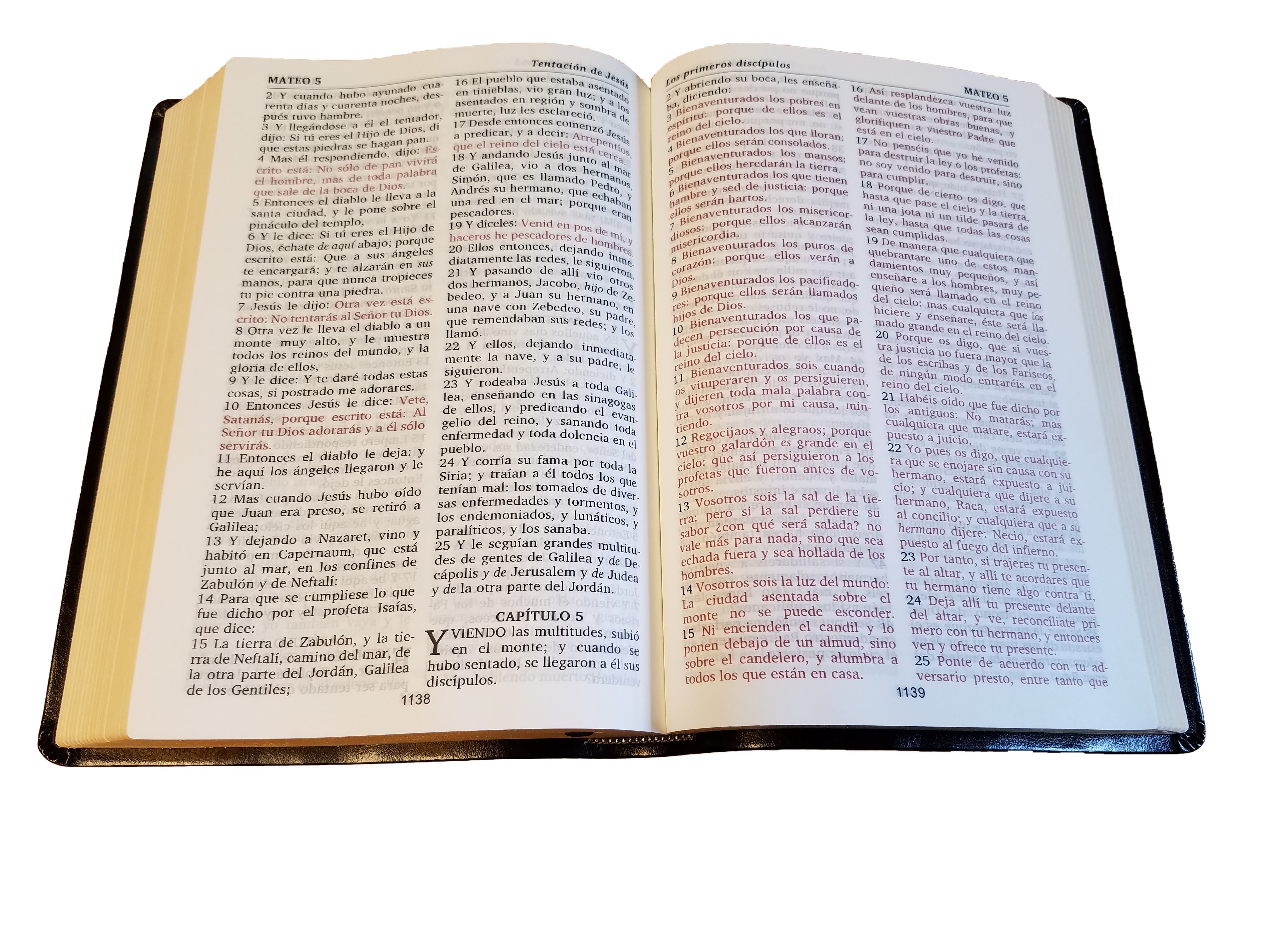 Use la tienda para pedidos Internacionales.
Para pedidos de México, visite www.MaravillosaGracia.com/tienda
Para pedidos de Perú, escriba a info@valera1602.org.