Orders placed from February 15-25 will be processed on the 26th.
Pedidos hechos del 15-25 de febrero serán procesados el día 26.
Margen Amplio (Café) / Wide Margin (Brown)
09Valera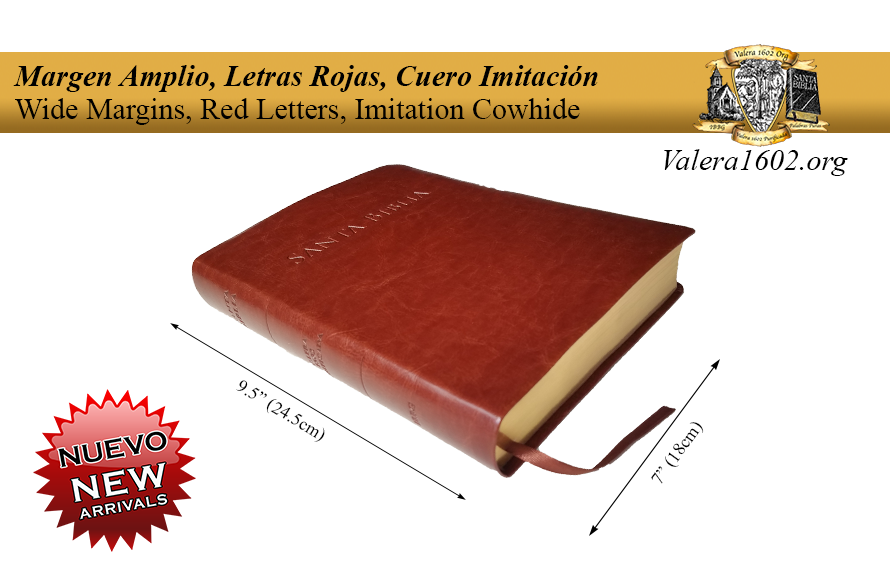 Margen Amplio (Café)


Valera 1602 Purificada
Incluye Exhortación de Valera

Cuero Imitación (café)

Palabras de Cristo en Rojo

7 Mapas en Color

Margen amplio y papel de alta calidad (Perfecto para tomar apuntes)

Canto dorado, Lazo café

1534 páginas, 24.5 x 18 cm.

Tamaño de Letra: 10

Wide Margin (Brown)


Valera 1602 Purified
Includes Valera's Exhortation

Imitation Cowhide (Brown)

Words of Christ in Red

7 Color Maps

Wide margins and high quality paper (Perfect for taking notes)

Golden edges, Brown ribbon

1534 pages, 9.5" x 7"

Font Size: 10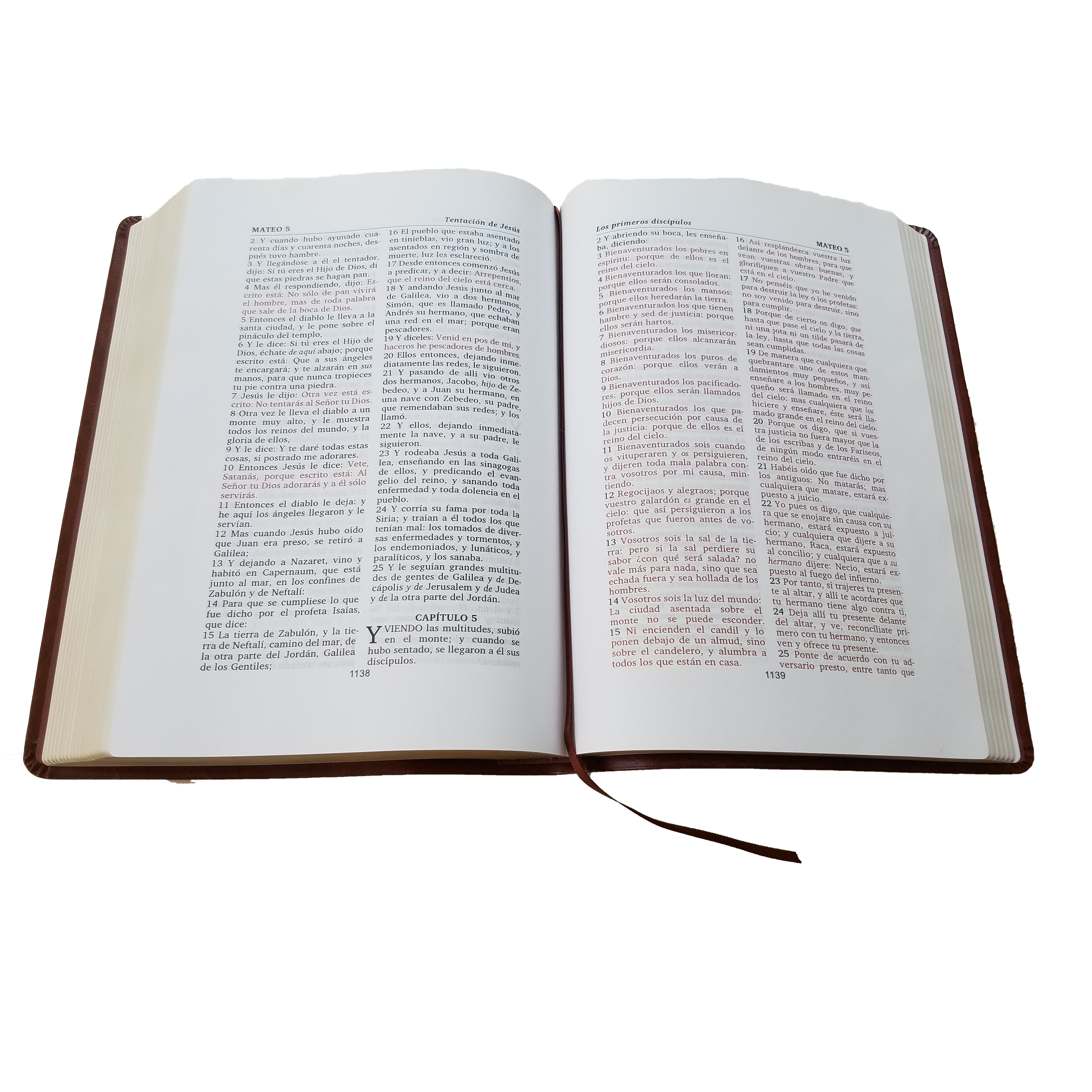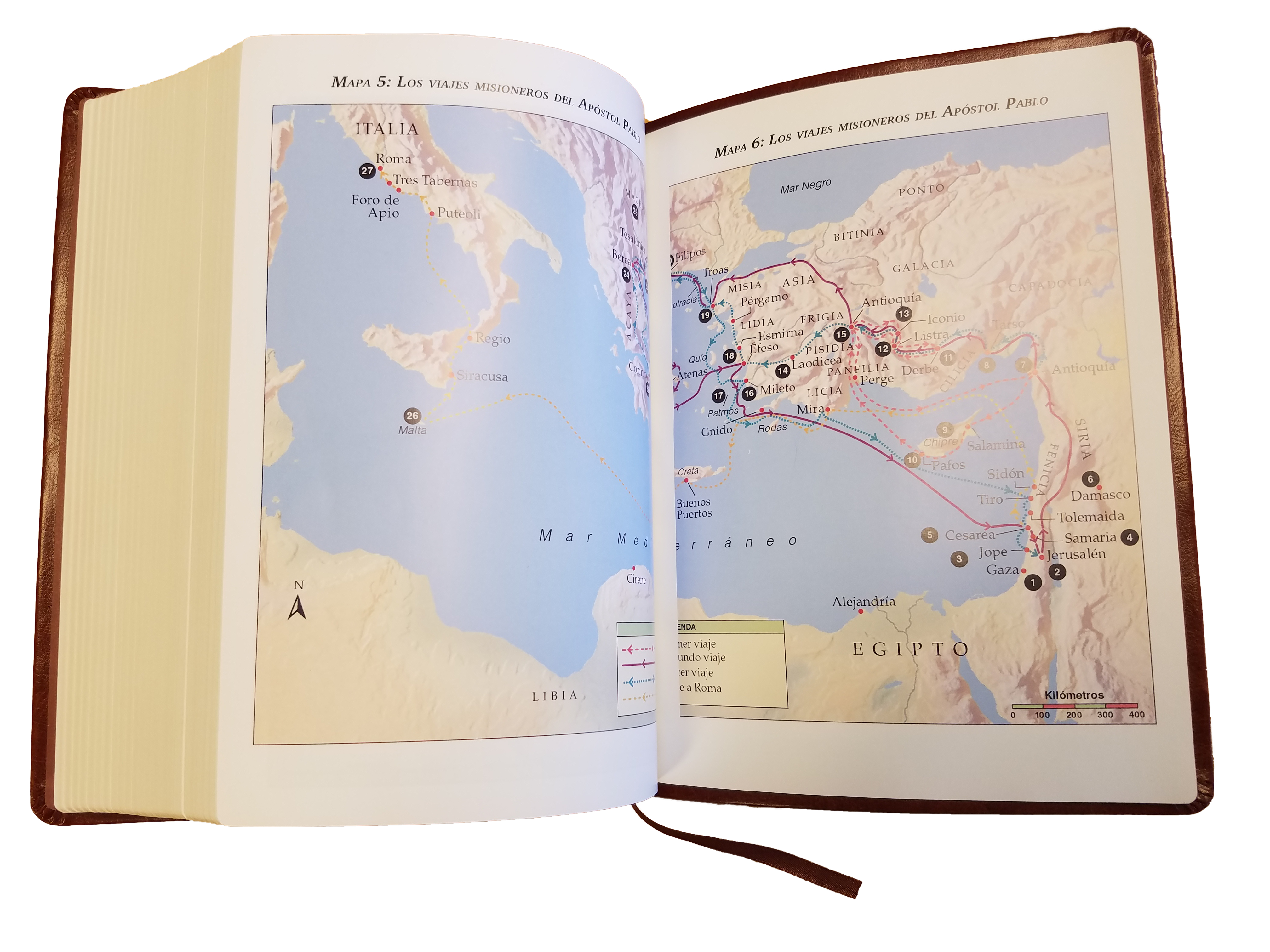 Use la tienda para pedidos internacionales (costos en dólares americanos).
Para pedidos de México, visite www.MaravillosaGracia.com/tienda
Para pedidos de Guatemala o Perú, escriba a info@valera1602.org.